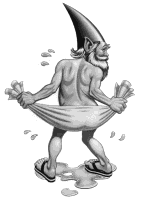 Outdoor Shower House at Abrams Creek Campground
A 40x8x8.5 foot steel cargo building was purchased in 2006 and placed on a pad site near the Lodge House that once accommodated a mobile trailer home. This pad site already had well water, electric, and septic hook up's making it the ideal, affordable location for the campground shower house.

The converted steel cargo building has 2 showers, 2 sinks, 2 mirrors, and 2 benches on both the men's and women's side. The liquid propane hot water tank is located on the men's side and provides an almost endless supply of very hot water for showering and handwashing...

There are GFI electric outlets for running Low Amp hair dryers, electric shavers, and other electric devices...